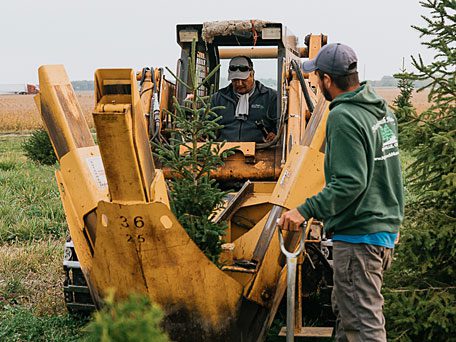 Want to join an industry that is always "growing"? We are always looking for new prospective hires to join our team. The strength of our employees is the pride of our company and we want to continue the tradition of employing hard working, enthusiastic, and motivated people.
Full Time CDL Delivery Truck Driver: Applicant must possess a Class A Drivers' License and maintain a clean driving record. This position is also responsible for loading, securing and unloading cargo as well as safely transporting materials. Position must work politely with customers, have the ability to lift 50+ pounds, and assist other departments as needed. Tractor and skid loader experience desired. Flexible work hours required. No overnight stay. Competitive pay and benefits including 90% medical premium paid by employer.
Landscape Foreman: Requires experience in the landscape industry as well as strong knowledge of plant material, the ability to organize and instruct other crew members, ability to work in an environment that fosters teamwork, and a desire to continually improve the skills and knowledge required for this position. Three to four years of experience in landscape installation and maintenance is required. Must be familiar with plant material, able to operate skid loaders and tractors, and have the ability to read a design.
Landscape Crew Member: Requires a strong work ethic and a desire to learn new tasks. Reliable transportation and the ability to work outdoors in all weather conditions are required. Previous experience is not required, training will be provided to teach you the skills needed for the landscape and horticultural industry.
Please download and complete the application below, and mail to the address provided on the form or email to kgonzales@northbranchnursery.com. For any questions or additional information, please contact us.